Jersey NFT
1 year ago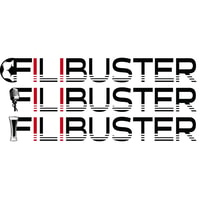 Filibuster breaks down the D.C. United news in the first segment, including preseason games that no one can watch and jersey rumors. In the second segment, we crack open the Twitterbox and answer all of your questions. Give it a listen!
Also, please support Adam's St. Baldrick's fundraiser to end childhood cancer. Also, support me, Jason, and Adam's spouse to that we no longer have to see his caveman beard. Donate to support St. Baldrick's in Adam's name at https://www.stbaldricks.org/participants/mypage/1092545/2022 .
Thank you for listening to Filibuster! You can find everything that we write on Black and Red United, and if you like what we do you can support us monthly on Patreon or tip us any time on Pinecast. "Intro" is always the first chapter, so if you want to get straight to the soccer, check the time codes.