Last day of bock weather
1 year ago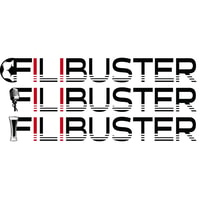 D.C. United had their second game of the season and Filibuster is here to break it down. Jason, Ben, and the resurgent Adam talk about how nobody took risks in the game between United and the New England Revolution. We also talk about hoofing it, passing, patterns of play, and how much love we have for Emily and Devon McTavish.
In the second segment, we welcome back our friend Alicia Rodriguez to talk about the upcoming game against the San Jose Earthquakes, which is D.C.'s only game this year on the West Coast. We talk about Matias Almeida, Chris Wondolowski, Tommy Thompson, and how much we should know about the Quakes going into this game. Give it a listen!
Thank you for listening to Filibuster! You can find everything that we write on Black and Red United, and if you like what we do you can support us monthly on Patreon or tip us any time on Pinecast. "Intro" is always the first chapter, so if you want to get straight to the soccer, check the time codes.