Ants in my car
9 months ago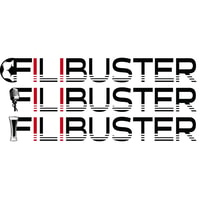 The MLS season is this weekend and Filibuster is here to talk about it. Jason, Adam, and Ben break down the whirlwind of news that D.C. United dropped this week, including an analytics genius as their new GM, a new TV partner, new signings, and so much more. In the second segment, we welcome back Christian Polanco from The Cooligans to preview D.C. United's season opener against NYCFC. Give it a listen!!!!!
0:00 Intro
6:20 D.C. United news
30:57 NYCFC with Christian Polanco
Thank you for listening to Filibuster! You can find everything that we write on Black and Red United, and if you like what we do you can support us monthly on Patreon or tip us any time on Pinecast. "Intro" is always the first chapter, so if you want to get straight to the soccer, check the time codes.